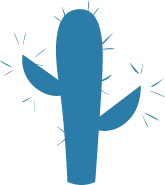 Agave Home Loans is a mortgage provider out of Phoenix, Arizona. Raised and groomed with the belief system that every team member looks out first and foremost for the best interest and experience of our clients. With backgrounds in finance and hospitality, we understand that delivering on our word, combined with attention to detail, make all the difference in good business.
At times, the mortgage process can be a real doozy. We know and acknowledge that. Every lender in America promises low rates and an easy, quick process. We promise the necessary advice at every step of the way, clear expectations around process combined with communication how YOU want it. Whether you're new or experienced with home loans, we'll deliver a superior level of education and information to help you make an informed and smart decision. Don't agree that your experience lines up with the above description? Let us know so that we can get better by emailing feedback@agavehomeloans.com.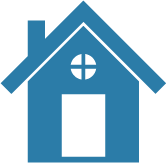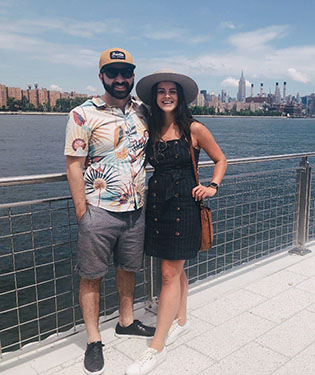 Marshall Gottlieb is a Co-Owner and CEO of Agave Home Loans. Marshall spent seven years in hospitality and the restaurant industry prior to beginning a career in real estate and lending. After obtaining a finance degree with an emphasis in investments from Northern Arizona University, he began working at the nation's largest mortgage lender. As a Senior Director of Mortgage Banking, he led up to 20 Mortgage Loan Originators in daily operations ensuring clients received high levels of service with the loan program best fitting their needs. With a goal of building a business and brand from the ground up, Marshall left his employer alongside Doug Wang to found Agave. Marshall is passionate about delivering a great experience through a sometimes complicated transaction. His background in investments and personal finance puts emphasis on setting up simple and specific action plans that help clients eliminate bad debt while building wealth. Mortgages aside, Marshall enjoys snowboarding, fantasy football, film, and spending time with his wife, Darbi.
Doug Wang is a Co-Owner and COO of Agave Home Loans. Doug graduated with a bachelors degree in business communications from Arizona State University.  With seven years in the mortgage industry, Doug moved from a big box lender to open a smaller, more personal company which is now Agave Home Loans. His #1 focus is that all team members at Agave provide a quality experience with the client's best interest in mind. Understanding client goals is key to finding the best option when purchasing or refinancing a home. Doug ensures that the organization is here to guide you every step of the way as we check off this amazing life milestone. He believes that people are more than just a number and each scenario is unique. Clients deserve the style of communication and level of education best suited to help their decision making process. Outside of the office, Doug enjoys spending time with friends, family, his wife Colleen, and their golden retriever, Charlie.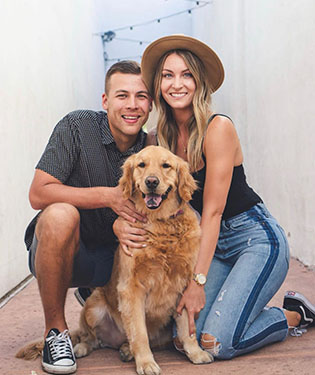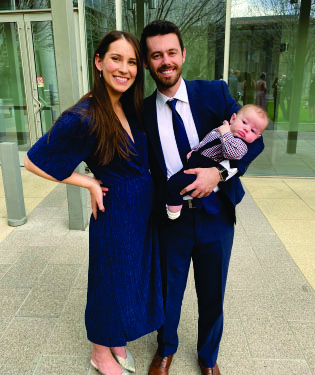 Joey Harrington is a partner and CTO of Agave Home Loans. Joey graduated top of his class from Barrett, The Honors College at Arizona State University, obtaining bachelors and masters degrees in engineering. Joey spent eight years in engineering design, manufacturing, and testing, with the past five years spent at Honeywell. As a senior project engineer in the cybersecurity group at Honeywell Aerospace, Joey led certification efforts to ensure secure development of electronic products used on airplanes, helicopters, and other aerospace applications. Joey's fascination with technology inspired developing a broad skillset delivering customer solutions ranging from mobile app development, web servers, IT, among other areas. Joey is constantly optimizing the loan application process for Agave's clients to make financing a home as simple as possible. Outside of work, Joey enjoys hiking, biking, and spending time with his wife, Liz, and their 1-year old son, Dean.