What's the difference between a mortgage broker vs a bank? It could mean the difference of thousands of dollars in fees and interest paid over the life of your loan.
Choosing between a bank or mortgage broker is one of the most important decisions you can make when refinancing or purchasing a new home.
Rates and fees can vary drastically and should weigh heavily in your decision. You should consult at least one bank AND one broker to compare.
How do you know which route to go? Every situation is different. Your options might vary by your credit score, transaction type, or location. For instance, some banks, also known as direct lenders, might specialize in manufactured home loans while most do not. Or a mortgage company might offer low interest rates on 15-year loans while others specialize in a 30-year.
Comparing multiple banks and mortgage brokers is the best way to understand what's available for your unique situation.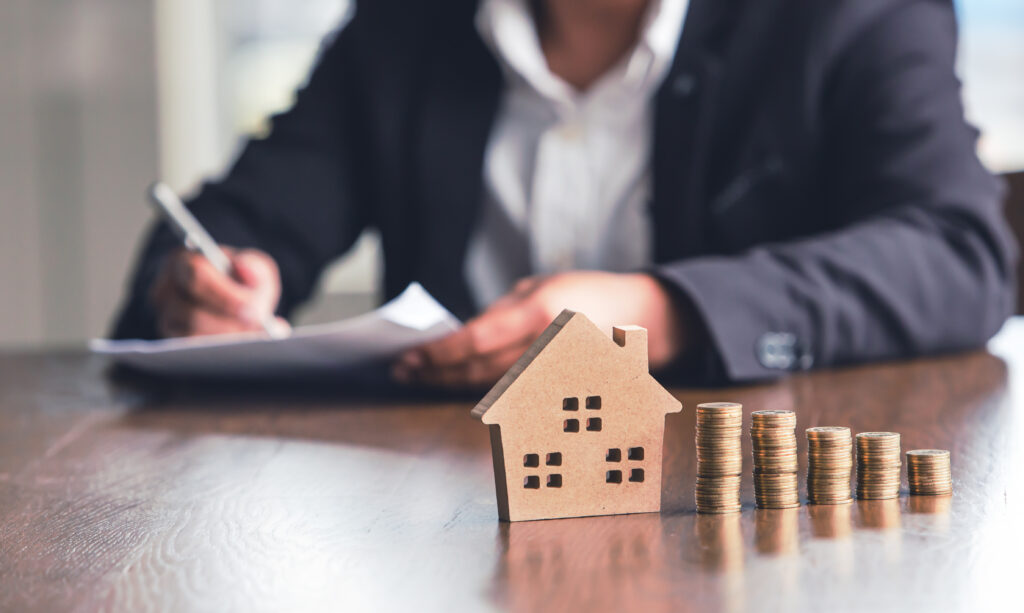 Let's break down the pros and cons and look at what each means so you can start your mortgage journey with confidence.
What is a bank or direct lender?
A bank or a lender is the company that underwrites and lends their own money.
Direct lenders and banks include companies like Wells Fargo, Bank of America, and Rocket Mortgage. Rocket Mortgage does both, lending directly to borrowers and working with licensed brokers who are not employed by Rocket Mortgage.
Working with a direct lender means that your loan officer or banker will be an employee of the company. They'll then work with underwriters, processors, closers, and funders, who also all work for the lender.
In some cases, the communication happening under one roof can lead to a more seamless transaction depending on the experience and quality of the company.
When working with a direct lender, you are entirely responsible for negotiating your interest rate and fees.
Believe it or not, direct lenders are not required to disclose their profit on the loan unless you are applying for a federal or government loan, so call multiple banks to compare and shop.
Request an actual loan estimate from different banks to compare apples to apples.
What is a mortgage broker?
Mortgage brokers provide the convenience and flexibility of searching the banks for you. They could have relationships with more than 20 different direct lenders. They will likely know or use special software to search the terms being offered for your credit score, home value, location, and transaction type from each individual lender.
A mortgage broker can choose from many different banks and lenders to find you the best possible loan.
When working with a mortgage broker, they become your point of contact. They collect your documentation, take an initial application and structure the loan to best fit your needs.
The broker then finds a lender offering the best possible terms for your situation.
They'll have direct access to the underwriter and lender to ask questions and work through your qualification.
The broker channel is also known as "wholesale." Because the wholesale channel is growing as a bigger piece of the mortgage market, direct lenders have big incentives to ensure that their underwriters are helping brokers to deliver top-notch service to clients.
Mortgage Broker vs Bank
So, who should you go with?
The largest expense for most banks and lenders is marketing. Lots of money is spent on digital marketing, commercials, and sponsorships to keep the phones ringing.
For some lenders, getting their phone to ring could cost over $1,000 in marketing spend.
This means that when the phone rings directly to a lender, they're forced to charge a premium to make their money back on the marketing spend.
A direct lender knows that most people aren't going to spend the time calling more than one or two banks. Getting the consumer to call in or fill out an online form is the expensive and challenging part.
The incentive for a bank to stay attractive to mortgage brokers with low fees and rates is that brokers are bringing in their own clients. They're often networking in the local communities with real estate agents and referrals.
If the direct lender or bank doesn't have to spend a lot on marketing, they can afford to charge the broker channel less.
Additionally, because the broker can choose from many different lenders for their client, the forced competition keeps banks more aggressive with their pricing through wholesale.
Pros of a bank
You are the one choosing the bank to work with.
All the people working on your loan work for one company.
You might already have an existing relationship with the bank.
Cons of a bank
Unless you are applying for a federal or government loan, banks don't have to disclose how much they profit on your loan and could charge higher fees and rates.
One bank means one set of guidelines. You might not qualify with one lender but could with another.
Far more time needs to be spent shopping to ensure low rates and fees.
Pros of a mortgage broker
You can quickly shop for the best rates and fees for your scenario.
You can choose lenders with faster turn-around-times.
The mortgage broker channel is growing rapidly faster so lenders are making the process easier, faster, and often better priced if you go through a broker.
Cons of a mortgage broker
The mortgage broker doesn't work directly for the lender and might not have the best contacts to troubleshoot tricky loans.
If the mortgage broker doesn't shop your loan around and only wants to work with one of their lending partners, you're probably not reaping the benefit that the broker should actually provide.
Recap of bank vs mortgage broker
Banks and direct lenders finance their own loans and do in-house underwriting in-house. Mortgage brokers can shop the loan around for you and negotiate on your behalf.
In the battle of bank vs mortgage broker, competition typically wins. Whether you're doing the shopping with several banks yourself or skipping straight to a quality broker, it's important to compare options.
A quality mortgage broker knows which bank offers the best terms for someone in Phoenix, Arizona, with a 780 credit score and a $375,000 value. They can also find the best terms for someone with a 617 credit score and a manufactured home.
Calling five different banks to find out offers could be far more time-consuming for you. Do your research and find the company that checks the boxes for service, rates, fees, and speed.
What are today's mortgage rates?
Mortgage rates fluctuate daily and sometimes even multiple times per day. Speaking with a mortgage broker today and then a different bank tomorrow means that you could be comparing apples to oranges. Doing your shopping on the same day is crucial to ensuring that you're choosing the lender or broker with the absolute best terms. Click here to see today's interest rates.
Contact us now to find out what makes us a different kind of mortgage broker!
Or….